Yoga Teacher Training Courses and Programs Europe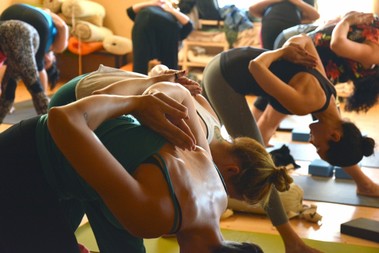 So you have attended many yoga classes and learnt quite a lot about yoga and now you want to train to become a yoga instructor yourself. Yoga training courses have become very popular over the years and we no longer need to travel to India to undergo an intense program. We have right here in Europe some really great retreat centres offering training in yoga & meditation that are of a very high standard.
So when you select a teacher training do make sure that the course meets some basic requirements listed below.
Top 5 things to look for when selecting a training in yoga
1, how long is the course in contact hours? This is the most important part of any course and just because they say it is 200/500 hours does not mean that they are contact hours. If you want to become a yoga teacher then you have to learn how to instruct and this requires a lot of hours.
2, what style of yoga is it? There are many styles of yoga these days from ashtanga vinyasa, vinyasa flow, yin yoga and much more. Think about who and where you want to teach. You would not want to train in meditation when the need in your area is for more of a asana based approach.
3, how will you be supported? Just attending a course and getting a load of information is not really enough as you will need to have a support network to help you after the training.
4, how much are you willing to pay? You can find some courses which have great payment plans and some of them are residential. Ask yourself? Do I want to immerse myself or will weekend teacher training be enough for me.
5, are the teachers senior? This is very important as you do not want teachers that do not have eny experience in teaching on retreats etc. You do seem to get a lot of places passing all of the work over to inexperienced people which makes it a low quality program.