How to choose a yoga retreat holiday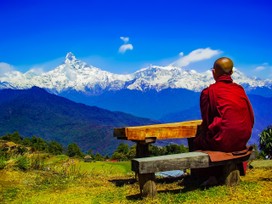 It is that time of year and you thinking about your next yoga week with an abundance of places to travel to all over the world. Well here are a few things to look for before you book a yoga week away.
What type of retreat do you want?
This is a very important question when choosing that getaway. Make sure you look at the yoga style because you might not know it but yoga is not just yoga. You have ashtanga vinyasa, vinyasa flow, hatha yoga and yoga meditation retreats.
Where do you want to go?
You can find yoga travel all over the world from really hot countries to really cold ones. Also choose time of year you would like to visit another part of the world as some places can have a really wonderful feel to them, depending on the time of year.
Is it a holiday or retreat you want?
This is a vital question as some places are all about detoxification and healthy living where as some are more like a party week. When booking a retreat ask if they do alcohol or what is the schedule. This can really make or break your week so be careful when selecting you yoga holiday.
Do you want activities?
Check out what type of activities will be available if that is something you want more of or ask if you will be left alone to do your own thing.
Is it a commercial or authentic place?
This is vital as we can see that businesses are popping up everywhere and offering retreats. You can also find many websites out there. The ones that are usually the best are authentic in their approach and usually the owners will also be the teachers on the retreat.
Hope this has helped before you book that week.